Date/Time
Date(s) - 25Oct
09:00:00 - 17:00:00
Address
Hong Kong Disneyland Resort
Categories
Some say Chatbots are ruining the customer experience. Others argue AI technologies anticipate customer needs; create faster; more personalized service for customers; AI also advance human potential, alleviate mundane tasks while enhancing convenience in our lives.
It's hard to escape from the constant debate around AI these days – whether we should fear it or embrace it? Come to the HKCCA Symposium 2018 – Customer Intimacy through Artificial Intelligence. Learn from the industry experts, practitioners, pioneers on the subject and leave enlightened and excited about the prospect of taking your customer engagement to a new level.
The event will be held on 25 Oct 2018 from 09:00 to 17:00 at Hong Kong Disneyland Resort. Speakers from the UK, United States, Australia, South Korea, Singapore and Hong Kong will share their insights; experience and case studies around this most popular technological subjects in the business landscape today. The findings on the 2017 Hong Kong Contact Centre Industry Research will also be unveiled on this occasion.
This event is reserved in conjunction with the HKCCA Awards Presentation and Gala Dinner on 26 Oct 2018. Please refer to the Packages document to book your favorite package.
For enquiry, please contact HKCCA Secretariat on 39662852 or email secretariat@hkcca.com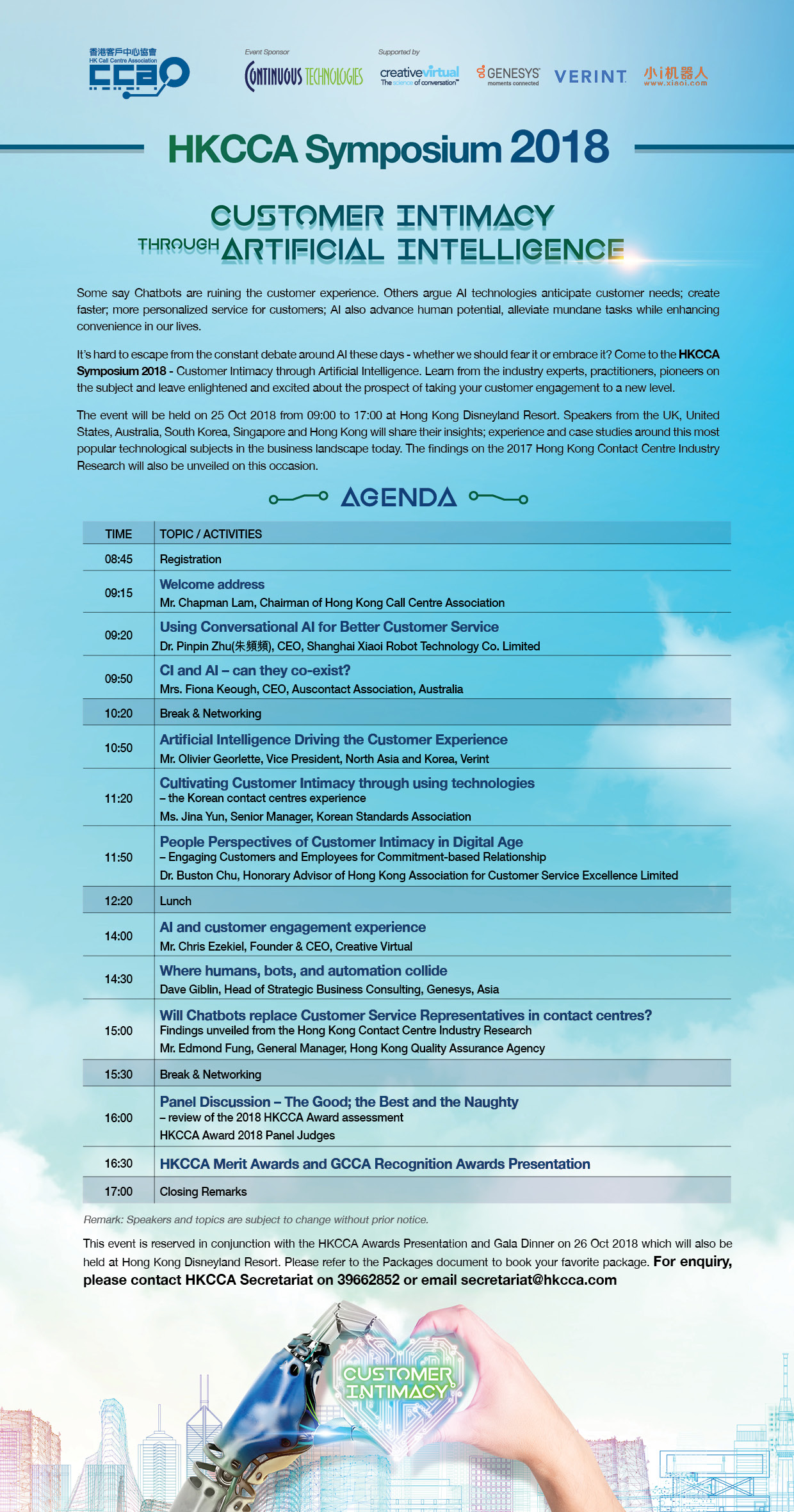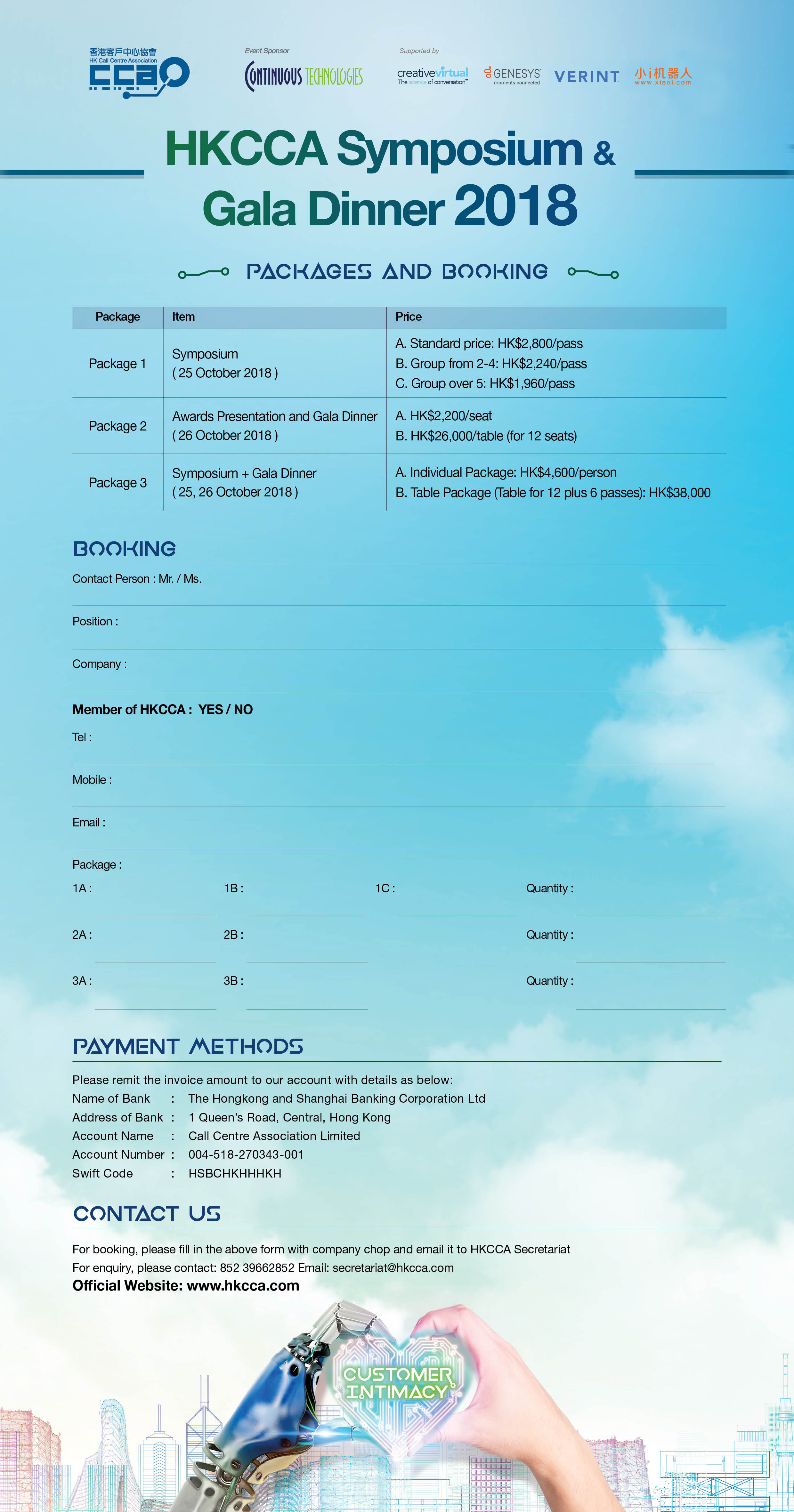 Bookings
Bookings are closed for this event.