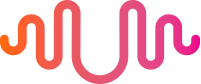 Uniphore is the global leader in Conversational Automation. Every day, billions of conversations take place across industries — customer service, sales, HR, education and more. Whether they are human to human, human to machine or machine to machine, conversations are at the heart of everything we do, and the new currency of the enterprise.
At Uniphore, we believe companies that best understand and take action on those conversations will win. We have built the most comprehensive and powerful conversational automation platform that combines conversational AI, workflow automation and RPA (Robotic Process Automation) with a business user friendly UX in a single integrated platform to transform and democratize customer experiences across industries.
Follow Uniphore blog  and connect with us on LinkedIn, Twitter, Facebook, and Instagram.