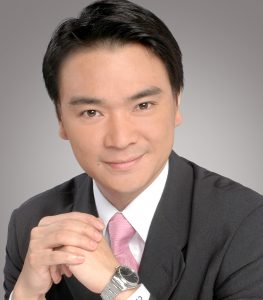 It is my great honor to address you all as a new Chairman of the Hong Kong Call Centre Association. It is really a privilege to serve in this position, and I would like to begin by acknowledging the accomplishments and hard work of outgoing Chairlady, Miss Claudia Schlesinger. Under Claudia's leadership, the Association has significantly grown and is now in better shape all around than any time in the past. I will do my best to carry on these trends to take the Association to new heights.
"Over the next decade literally every company will compete on the basis of Customer Experience" (Manning/Bodine – Inside Out, Forrester Research). This year we choose "Omni Channel Customer Experience" as the theme of the Awards. As an industry association, through best practices sharing and training, HKCCA is committed to helping our members enhance their channel management capabilities, to create a single customer view for customer analytics, campaign design and seamless customer experience delivery across different channels. In a more and more digital world, human contacts become more valuable, not less. Those are the moments we can help to resolve problems, to delight customers and earn their trust and loyalty. And it explains why touch point NPS results are usually better than overall NPS.
Contact centers are where staff are trained to understand customer needs, to provide solutions, to get "likes", to be customer centric and all round in product and process knowledge. It is a value center where we train our future leaders for the whole organization! All of the finalists gathered here tonight are the best of the best! You deserve recognition from HKCCA, from your management and your fellow practitioners in other contact centres. The HKCCA Awards was never intended as simply a competition, although it is very competitive, it is for you to self-review and learn, to share your success stories and to realize how good you are!
Congratulations to all of you, and best of luck to the finalists.
Mr. Chapman Lam
Chairman
Hong Kong Call Centre Association