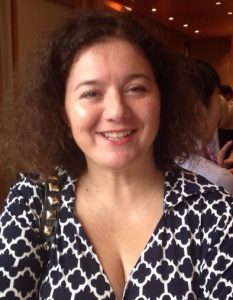 I am delighted to see another successful year for the Hong Kong Call Centre Association Awards and Gala Dinner and welcoming you all this evening. This year we see another record number of entries and with a new individual category being added – Contact Centre Recruitment Professional of the year.
This year's theme 'Ease of doing business' simply put simplify interactions to improve customer experience. We know the competition never gets easier and the customers' demands don't become less however by listening to feedback and taking a closest look on how to work with your customers, partners and improve process and tools you can help to make it easier to do business and interact with you and your organisation. Your customer satisfaction is the reason for this focus on continuous improvements – so keep talking and keep listening. Your customer journey needs to be simple, innovated and seamless and have ease of use.
The Hong Kong Call Centre Association has helped members to improve customer service, set new standards and benchmarks, produce industry research, influence policy makers and make a difference to the industry that we know.
I would like to thank all my Executive board members who give their time for free to help drive a better industry and put Hong Kong on the map as a key customer service hub. Also our secretariat that relentlessly make it all happen for you our members. And you for wanting to be the best, for putting yourself through the evaluation process, and for having the heart to listen to your customers.
This year is also my last year as Chairlady for the HKCCA, and I am proud to have been part of this evolving industry and association over the last 16 years, and look forward to see the continued growth and enhancement to give Hong Kong a voice and a place in both the In house and Outsourced customer service space.
On behalf of the HKCCA I would like to thank you for your continued support and participation in helping us grow our awards and participation. Everyone gathered here tonight is a winner – I hope you too feel that you have gained more insights and snippets into your own service delivery and how you can go that extra mile to provide extraordinary customer service.
Congratulations to all and best of luck to all the finalists.
Miss Claudia Schlesinger
Chairlady
Hong Kong Call Centre Association